I gotta say this is pretty cool.  Out of all of the jigs and hand-made tools that I have made, it is my 'Chisel Plane' that has by far received the most attention.  The original 1.0 Chisel Plane (prototype) was made 11/2010 followed soon after by the 2.0 version.  I'm not sure why, but I am seeing more and more of them lately on LumberJocks and around the web.  And I think that's pretty cool!  🙂
If you've never seen the original prototype here it is below.  It was knocked out pretty quick in order to test the functionality.  It worked well enough to make another.  After getting the idea to use a chisel as a plane iron, I Googled "Chisel Plane" to see if anyone has ever made one before and I was amazed when I saw the Veritas  model.  So it was off to the woodshop to make one (with the Veritas model as inspiration).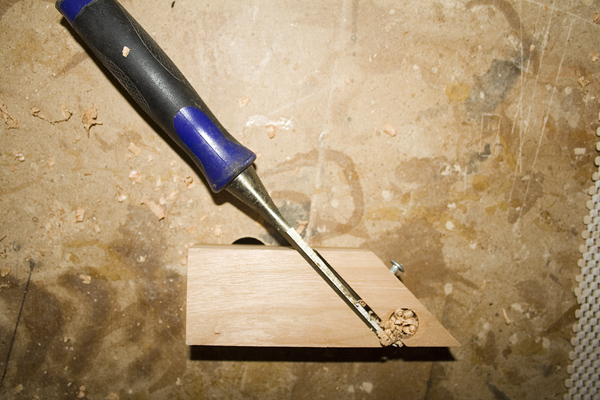 This was followed by Chisel Plane 2.0 shown below.  I got rid of the screw and went with a more appropriate wedge and a longer body.
If you'd like to make your own you can watch the video build here.  I also have the dimensions here.
If you've made one I'd love to post a picture of it on my site.  A wall of chisel planes if you will.  🙂