Every once in a while I will have the need to make a dado for another piece of stock to fit into.  This usually requires a very tight fitting dado.  The method that I use to use involved trial and error on scrap wood until I obtained a good fit.  Well, I got sick of doing it this way.   So I thought of a quick jig that I could make that in principle works similar to the KerfMaker by BridgeCity Tools.  Instead of dialing the thickness of the stock into the jig, as in the KerfMaker mine uses the stock that goes into the dado directly during the cut.
Click images for full size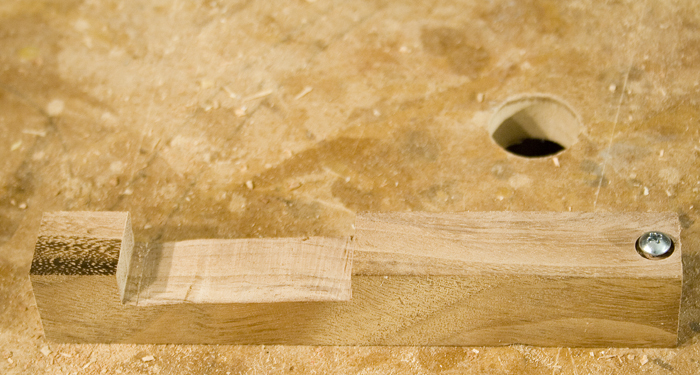 The width of the saw kerf is accounted for by using a screw or bolt.  The jig produces very tight fitting dados that can be dialed-in for fit by adjusting the screw in or out.  I think I will keep this jig handy near the table saw!
For a demonstration of how the jig is used, see the video.