When I first bought my jointer I was intimidated when it came to removing and resetting the knives. I bought a commercial jig to help with aligning them (Jointer Pal) which really helped. The only problem with using the commercial jig is that you need to find top-dead-center every time you use it. I thought I'd make a couple jigs that eliminate that step. You still need to find top-dead-center when you make the jigs but that could be the last time you ever do.
Setting your jointer knives at the top-dead-center of the cutter head is a critical step and doing this with confidence and accuracy is very achievable with the right tool. I prefer to do this with a dial indicator. Because the cutter head is a cylinder, we can find the highest point on the cylinder with the dial indicator. We can do this faster and more accurately than the more traditional method (sliding stick – see video).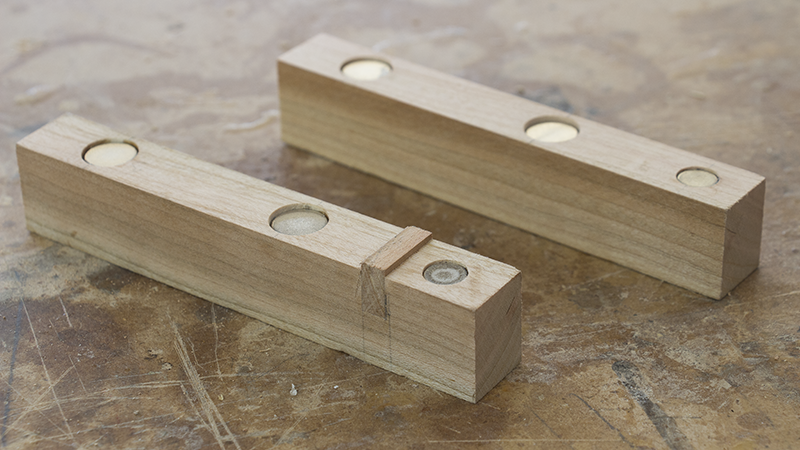 The jigs are easy to make. I didn't create a SketchUp file but if you have any questions about dimensions please let me know.