I've been wanting to abandon my dovetail jig lately, and I was reinvigorated by Frank Klausz's seminar today to learn hand cut dovetails (Woodworking in America 2014). Frank used a fishtail chisel to clean out his sockets, although not a necessity, I wanted one. I went back to the market place at WIA and I saw them sold for $75 a pop (minimum). So, being a little more than I wanted to spend I decided to make one from an old Buck Bros chisel.
Halfway there after grinding on the wheel.  I kept it cool by periodically dipping in water.
Grinding is done at this point and I refined with a bastard file.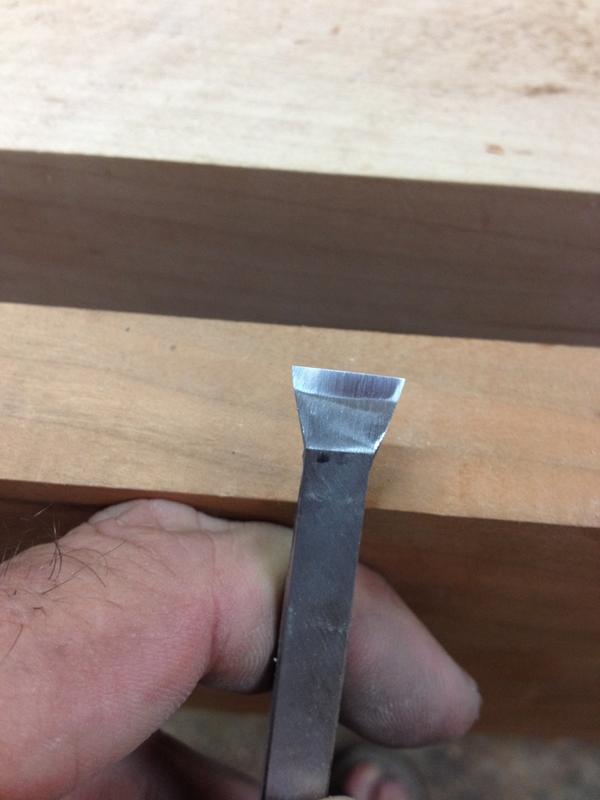 Razor sharp.