I finished my router bit storage system that I designed.  It has the capacity for 36 bits with a 1/2″ shank and 72 bits with a 1/4″ shank.  The carriages are adjustable and slide left-right to make room for large diameter router bits.
I have more than enough capacity for my collection and plenty of room to grow.
The case is finished w/ a mixture of varnish/tung oil/mineral-spirits (1:1:1) and I hung it on the wall.  I am really excited to finally be able to organize my router bits!
I filmed the entire build and will post part 2 (the conclusion) soon.
Click images to enlarge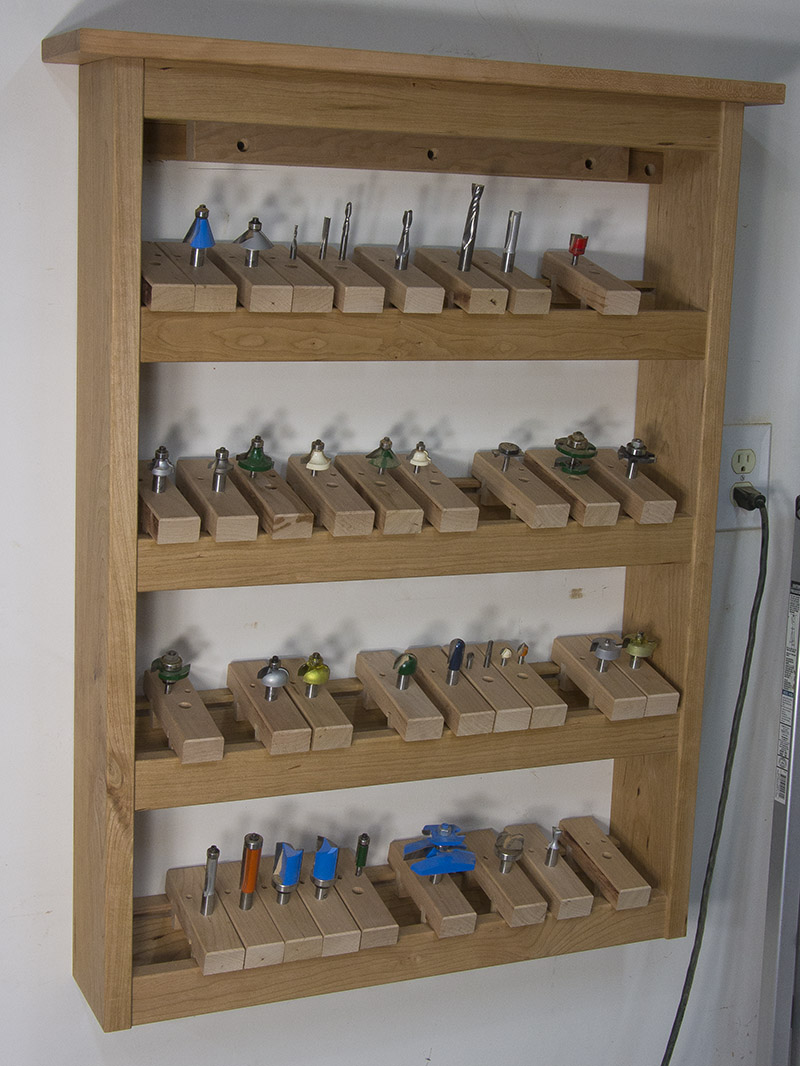 Tags: router bit storage, storage