A buddy of mine sent me a picture of the tap handle I made him (walnut) after being laser engraved. Came out pretty cool!
He's starting a brewery and makes some pretty awesome beer.  I showed him how to make his first batch of all-grain several years ago and he's been going strong ever since.
Wise Man Brewing Coming Soon to NC!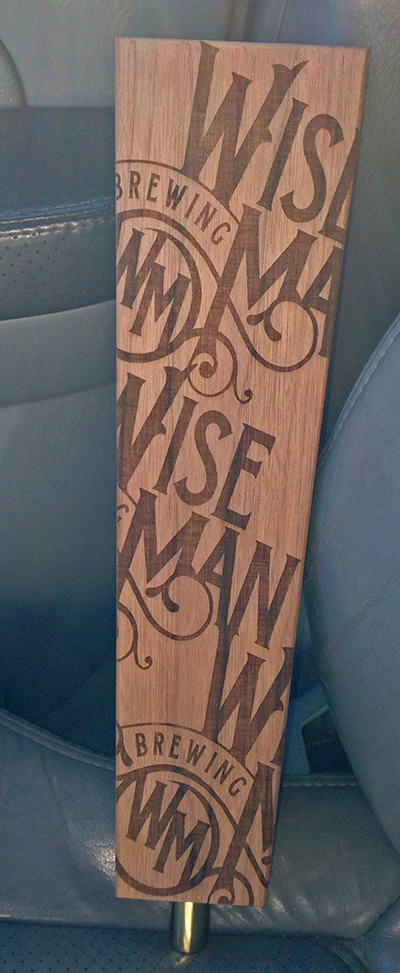 Tags: tap handle