I finished making my second wooden hand plane this weekend.  This time I used the correct bed angle of 45 degrees and I made a much smaller mouth opening.   A smaller mouth will help hold the fibers down better in front of the iron and help to prevent tear out.
If you've never made a wooden hand plane, give it a try.  My recent video release could serve as a nice resource.
Walnut again with two applications of paste wax.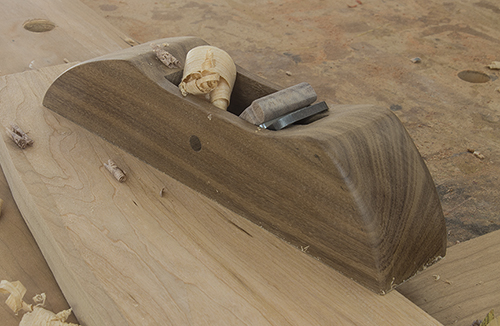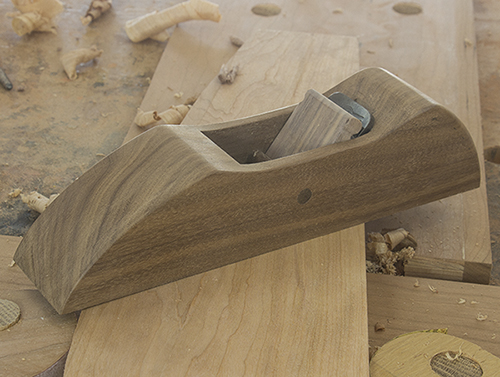 Tags: krenov plane