I completed the third of three glue-ups for my Asian inspired bench. All that remains is plenty of glue clean up and a few minor details to finish.
Soon I'll be drinking a frosty beverage while relaxing on the bench.
I'll be publishing the final build video in a week or so.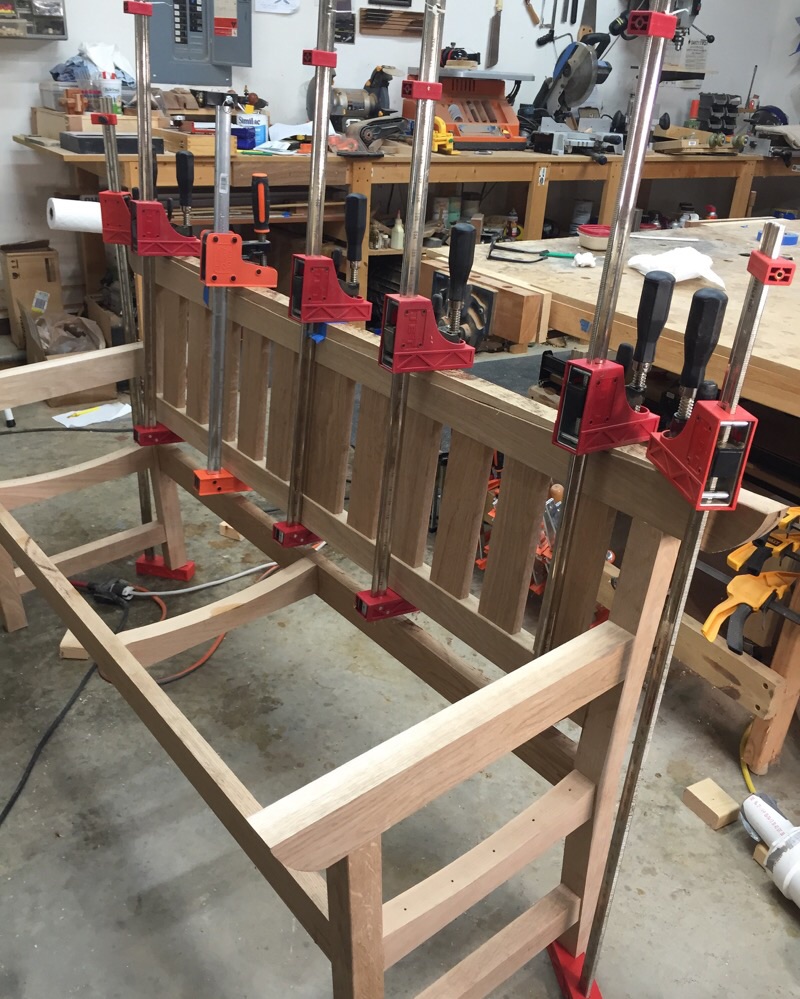 Tags: bench