Last week I finished designing a bed for the guest room in our home.  This will be my fourth bed build, but the first time I've used panels in a bed.
My wife played a big part in the design and requested that the design have a low-profile footboard.  The footboard will be the same height and width as the side rails that join the footboad to the headboard. We also decided to not use a boxspring (like my last bed design) and will use slats to support the mattress directly.
For lumber I will use mahogany which was supposed to be purchased today, but snow put an end to a lumber run.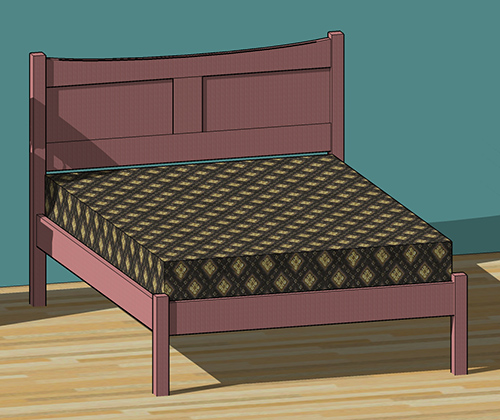 Tags: bed