I recently made a new twin screw vise to replace my older one (build video).  There's nothing wrong with my old one; I just wanted to make a new one that was a little more aesthetically appealing.
For my new one, I turned my own screw blanks at the lathe instead of using commercially available 1″ dowels.  Aside from the look of the front jaw, the wooden screws are the only difference.
If you'd like to build your own twin screw vise, I have very detailed plans available for a small fee.  I am giving my old vise away to a Patreon member that has already been selected.
Old Twin Screw Vise
---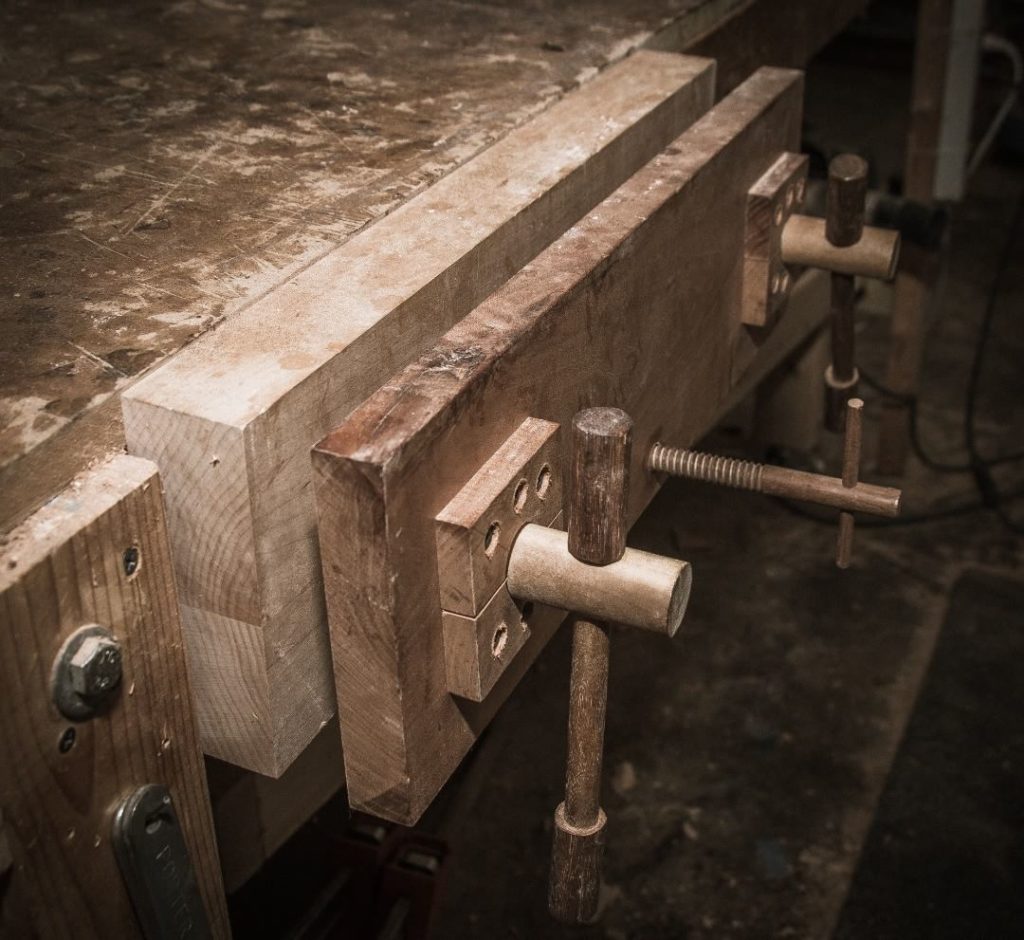 New Twin Screw Vise
---